If you're interested in filtering data to view behavior for unidentified, or anonymous, visitors or showing guides to anonymous visitors, an Admin can enable these settings. This article details how Pendo can deliver value for usage analytics and guides with anonymous visitors.
Anonymous Visitor IDs
Anonymous and identified visitors are tracked within the Pendo Launcher. When a Visitor ID isn't provided in the Pendo Launcher—for example, when an empty string is the set value—Pendo provides an anonymous Visitor ID in the following format: _PENDO_T_ID', such as _PENDO_T_mvugjpoysuT.
If the default value VISITOR-UNIQUE-ID is sent, Pendo also considers this as no visitor ID being provided and generates an anonymous ID.
Enable anonymous visitor data
To enable anonymous visitor data for analytics, navigate to Pendo Engage, select Settings > Subscription Settings, and then select Show Anonymous Visitor Data.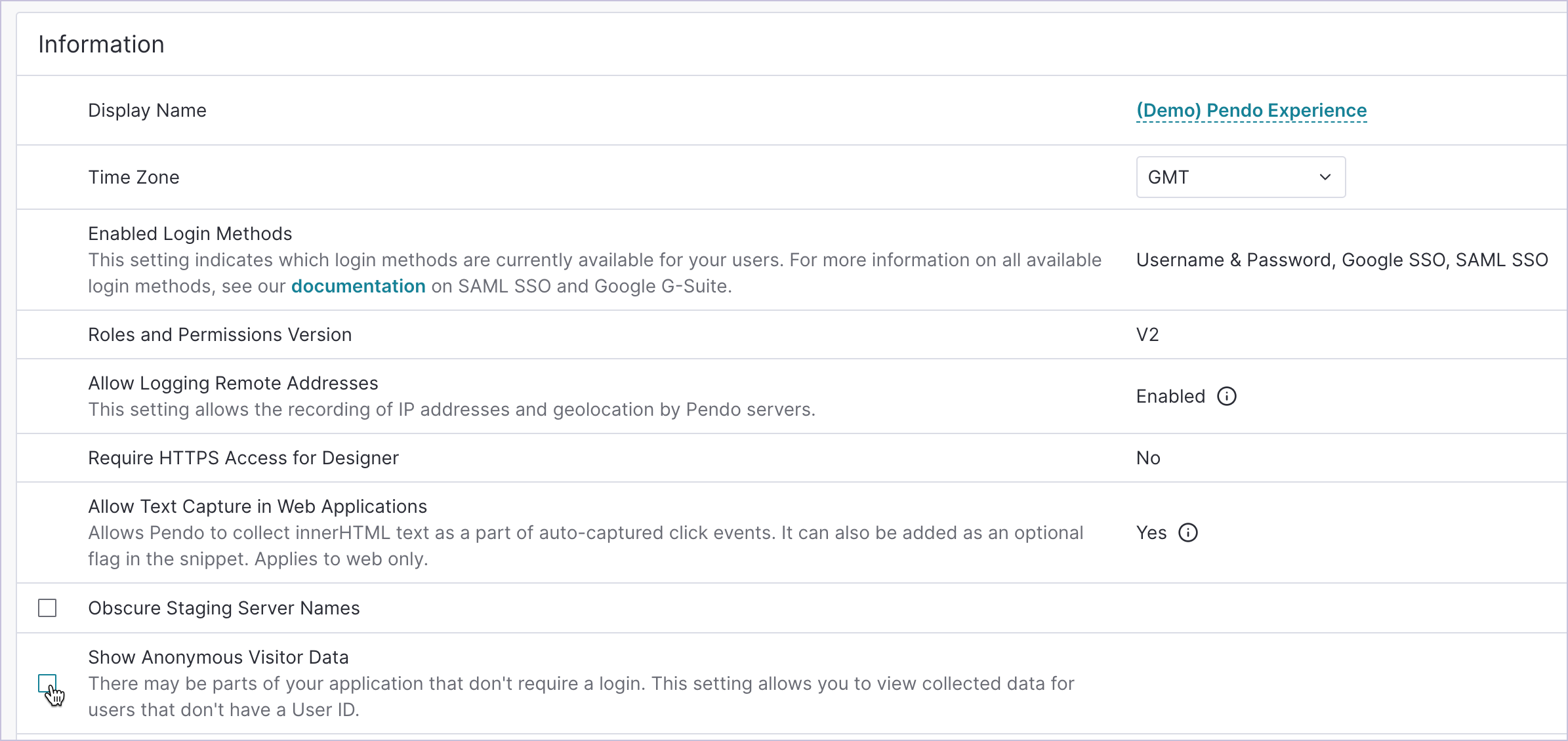 Show guides to anonymous visitors
You can also show guides to anonymous visitors by enabling the application-level setting in Pendo Adopt:
In Pendo Engage, navigate to Settings > Applications from the left-hand navigation menu.

Find and open the relevant app from your Applications list, then select Show Guides to Anonymous Visitors.

Repeat step 2 for each app where you'd like to show guides to anonymous visitors.

Once enabled, you can see anonymous visitors as part of your segment selection. Open and resave the segment for each guide you want to show to anonymous users.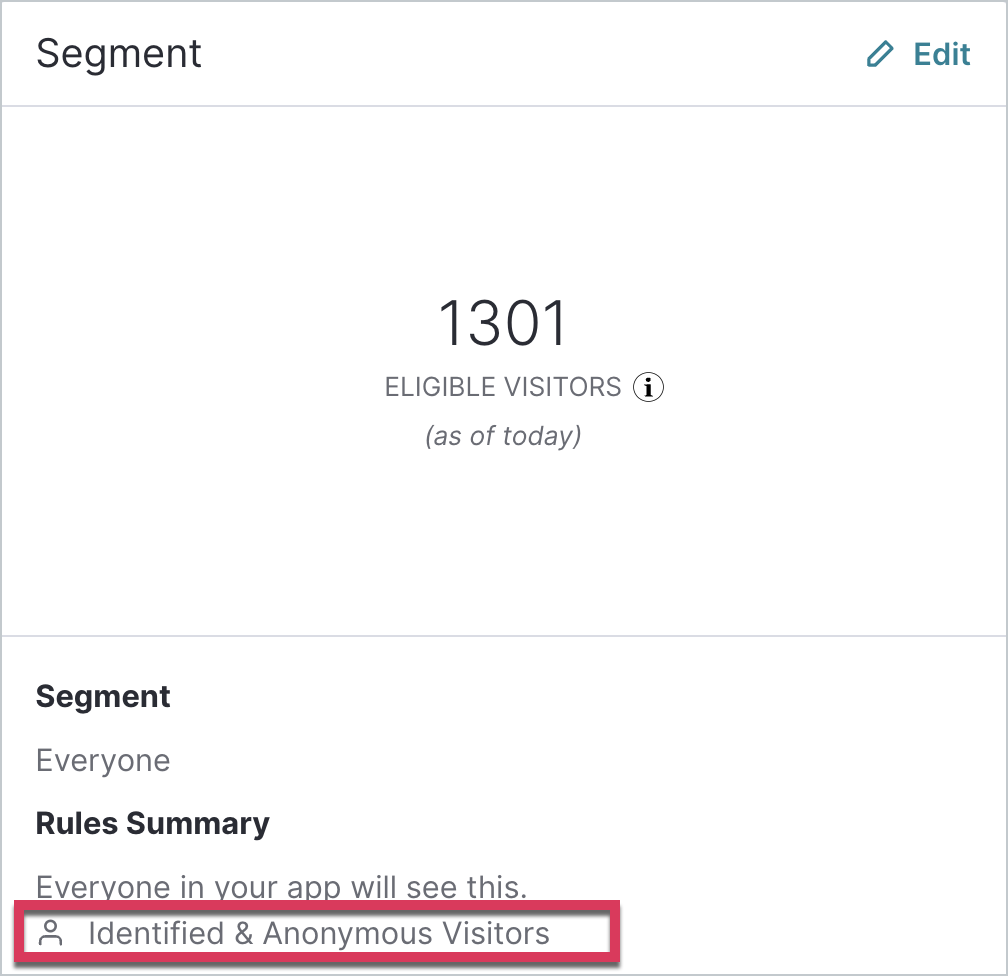 View anonymous visitor data
Once you enable the anonymous visitor settings detailed above, you can view anonymous visitor data throughout Pendo Adopt.
In the segment builder, you can create a new or custom segment to include anonymous visitors with the Select Visitor Data selection. Choose Anonymous Visitors Only to only include visitors who aren't identified or All Visitors to include both identified and anonymous visitors.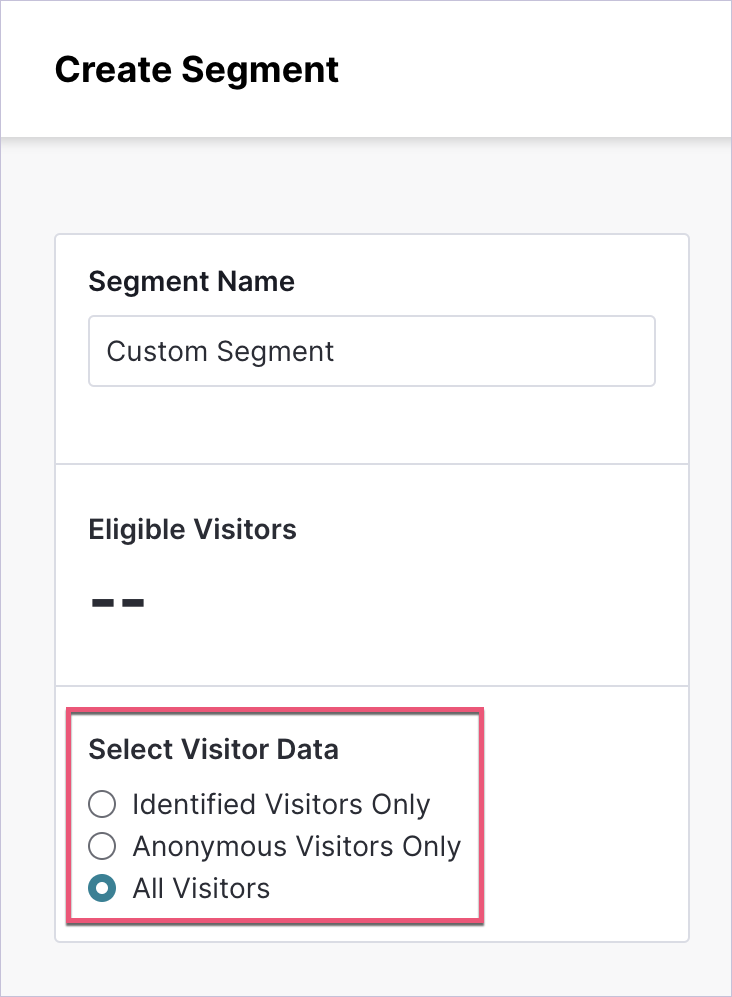 On any page that allows you to filter data by a segment, you can use a custom or default segment that includes anonymous visitors. The default Everyone segment includes both identified and anonymous visitors, while the default Everyone (Anonymous Visitors Only) segment excludes data for identified visitors and only includes anonymous visitors.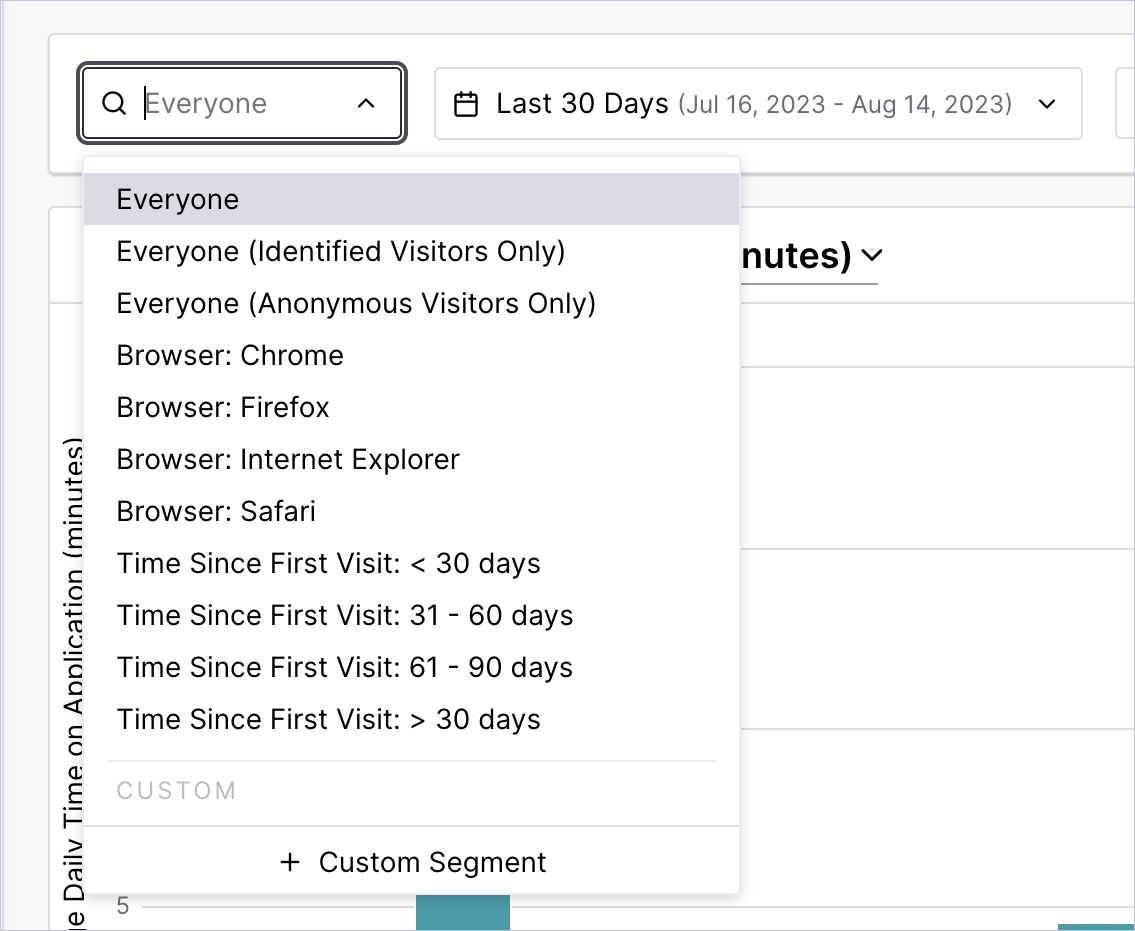 On the Analytics page, you can select the Visitors tab to view a list of all visitors that have accessed your app within the time range specified in the page filters, including anonymous visitors.


Note: You can't connect anonymous Visitor IDs to identified Visitor IDs. If a person visits your site first as an anonymous user and then signs in, the user's activities are split between two Visitor IDs: one anonymous and one identified.