Overview
Users can launch the Resource Center through either a Badge or the Pendo Launcher extension. If the Resource Center is launched via a Badge, your users can click the badge at any time to access it. The Resource Center can also be accessed via the Pendo Launcher. When your users click on the Pendo Launcher, they will be able to access their Resource Center directly from the extension.
Configuration Process
Select Resource Center
Click "Edit" in the Activation tile
Select either "Pendo Launcher" in the Launcher Method dropdown
Tip: For more information on the process of setting up your Resource Center once it has been created, follow these instructions.
Select Resource Center
1) Choose a Resource Center.
Note: After clicking the Resource Center icon from the left hand navigation mention, your Resource Center will default to the Draft State (1) of your Resource Center home page. The Draft State displays your Resource Center as if your users were viewing it. In the Draft stage, your Resource Center is not public and cannot be viewed by your users.
Click "Edit" in the Activation tile
2) The Activation tile is located in the bottom right hand corner of the screen (1). In this tile, you can configure the activation settings of the Resource Center. However, if you opt for the Resource Center to be launched via the Pendo Launcher, none of the settings below are configurable. This is because the color, icon, and position of the Pendo Launcher are static and cannot be modified.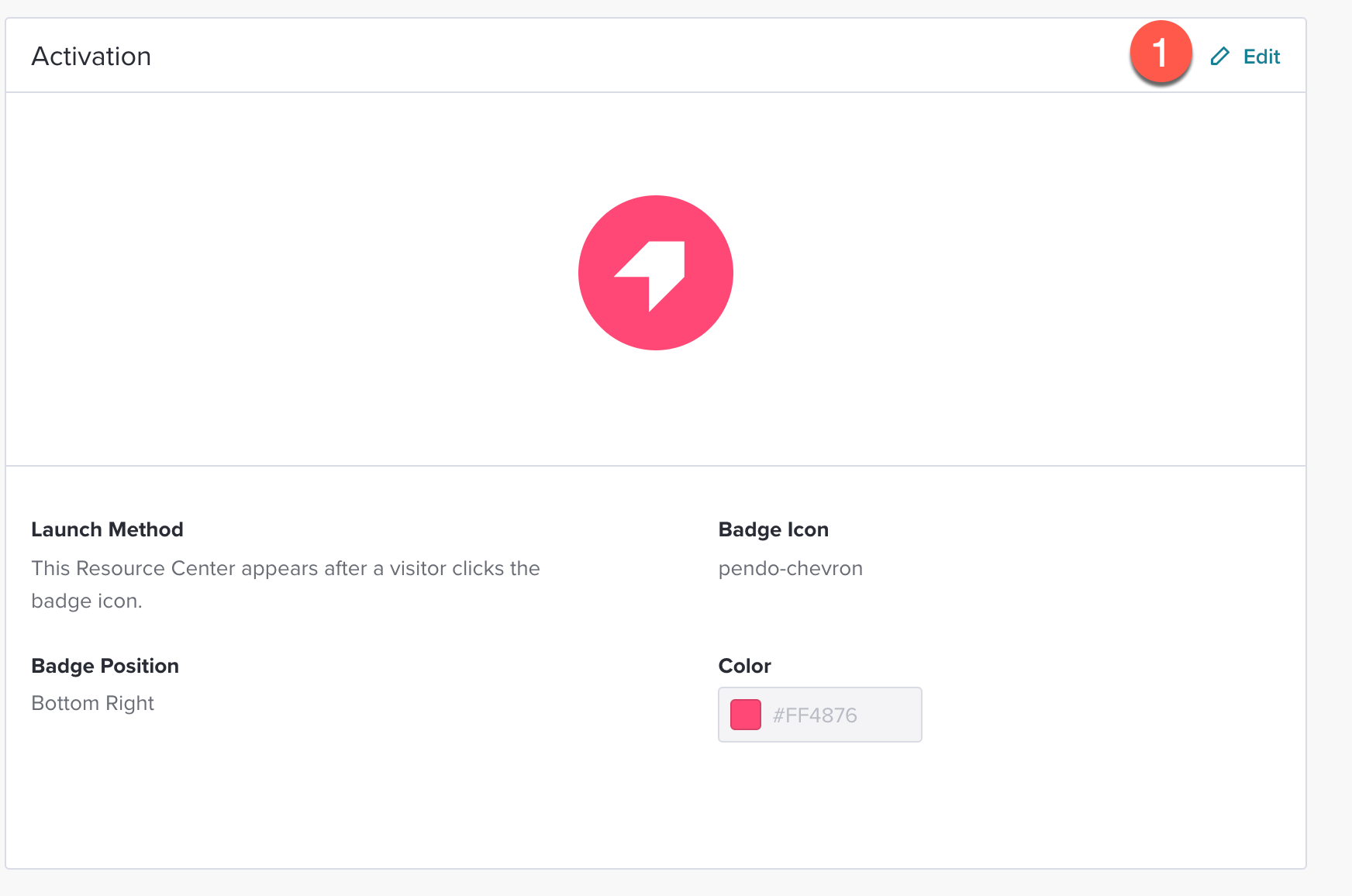 Select "Pendo Launcher" from the Launch Method dropdown.
3) When you select the Pendo Launcher as a Launch Method, the Badge Color, Badge Position, and Color options will disappear. Nothing else is required. Click Save to complete the process.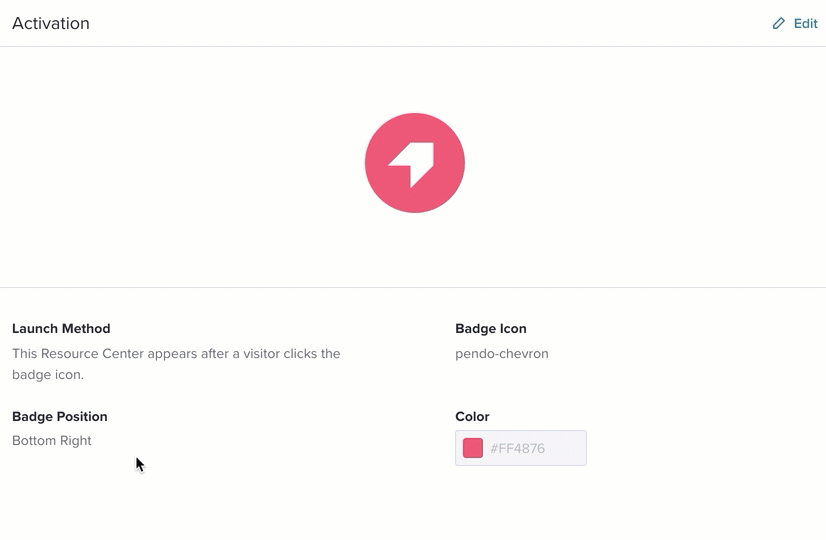 Ensure the Pendo Launcher's Launch Method is Configured Correctly
Below is an example of how the Pendo Launcher appears via the Pendo Launcher Launch Method. Once the Pendo Launcher is clicked the Resource Center will fade into the screen from the right hand side of the browser.
In this example, the Resource Center has no Public content, and therefore no content can be displayed. The guide and modules in the Resource Center need to be public in order for your users to access them within the Resource Center.