Overview
Once your Adopt subscription has been enabled, you will need to perform certain tasks in order to access the entirety of the software.
Requirements
Must be an Adopt Admin to access the Metadata page
Getting Started
This is the landing page you will see once your subscription in Adopt has been enabled. Notice that you are not able to access Guides, Analytics, or the Resource Center yet. These features will only become available once you've added your first application to your Adopt subscription. To do so, click "Add Application" (1).

Tip: If you begin by adding users to the subscription without having added an application then they will only be able to view their profile. None of the other tabs will be visible.
Create Your First Application
Once you click "Add Application" you will land on the "Add Extension Application" modal shown below.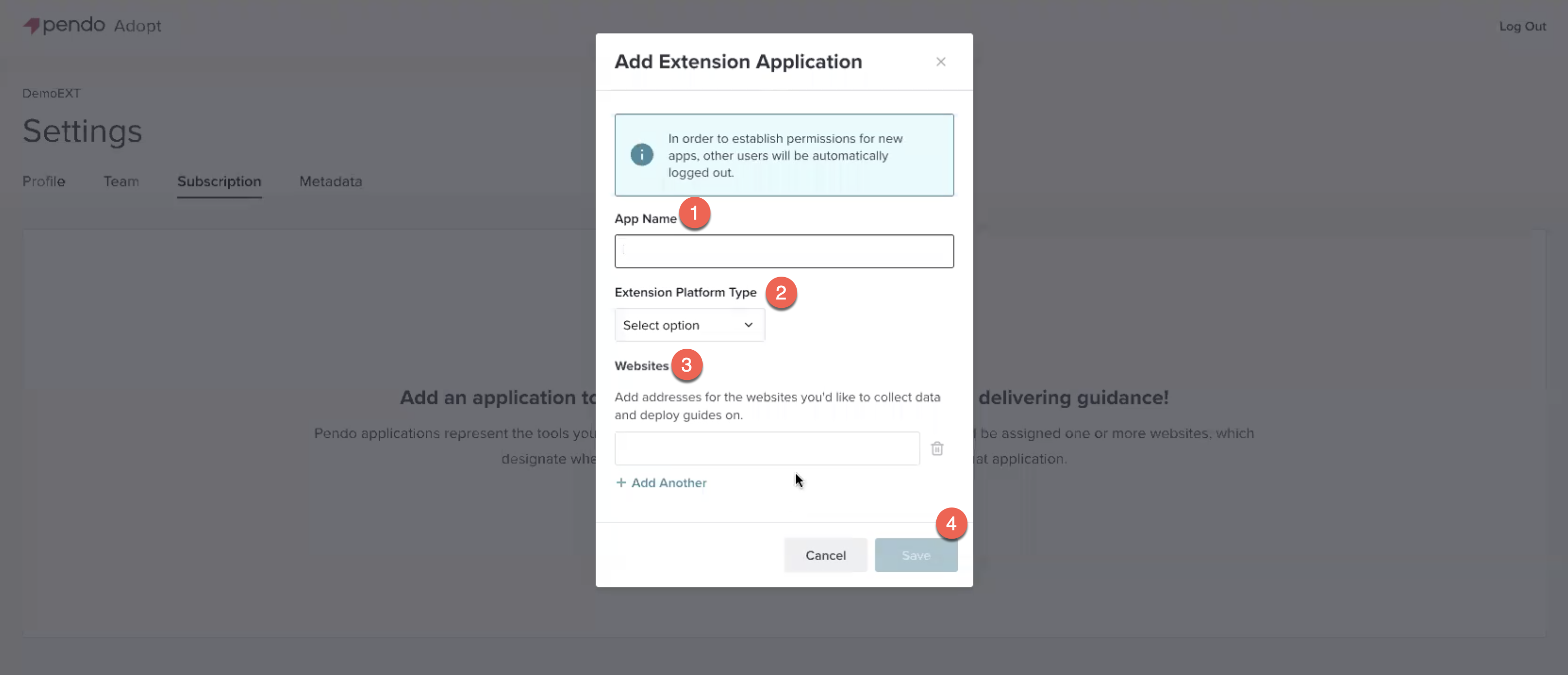 Input the name (1) of your application. The name of the application should correspond with the name of application. For example, if your Application is Salesforce, name your application SFDC or Salesforce so you can easily identify it.

Select the Extension Platform Type (2).

Add any website URLs (3) to your Extension Application. If no websites are added then no event data will be sent to Adopt.

Click "Save" (4). This will complete the Add Extension Application process.
Note: After clicking "Save" the empty state shown above will clear out and you and your users will now have full access to Adopt.
Manually Install The Pendo Launcher
Note: The Pendo Launcher can be force installed by your IT department. Instructions for force installing the Pendo Launcher can be found here:
1. Download the Pendo Launcher via the Chrome Web Store.
2. Pin it to your browser by clicking the slider (1).

3. Right click on the Pendo Launcher icon.
4. Select "Show Debug Info" (1).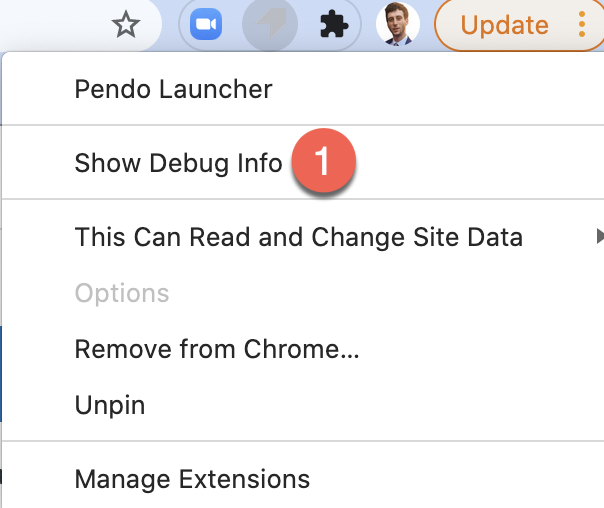 5. Click "Show Configuration Info".
6. Paste API Key.
Note: Access the API Key by navigating to Settings > Subscription (1).

Invite Team Members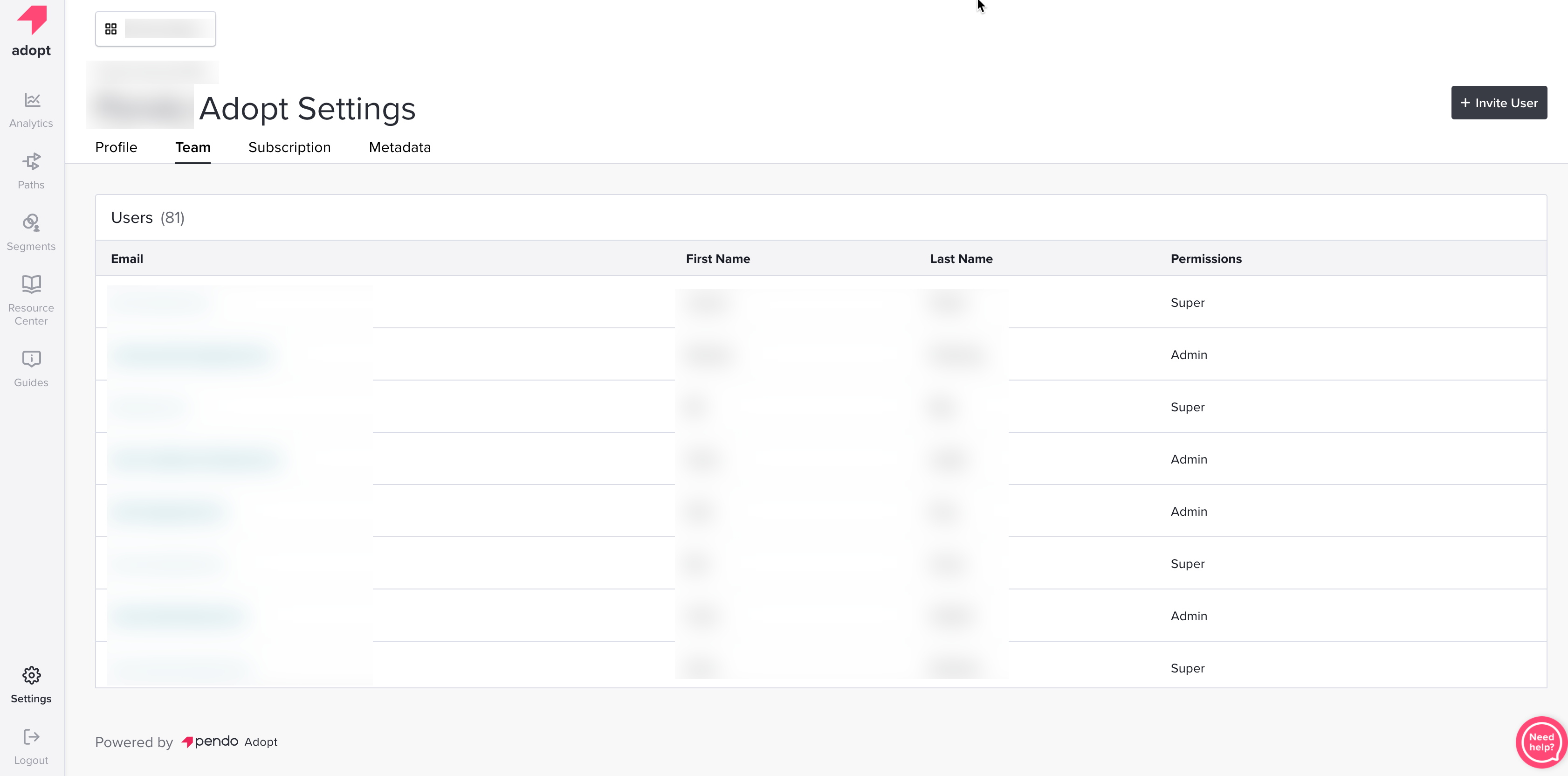 For more information on managing users within your subscription, click here.
1. Go to Settings > Metadata.
Tip: Custom metadata fields you've created will have a purple "Custom" label associated with it. Standard metadata fields will be in black and labeled "Agent".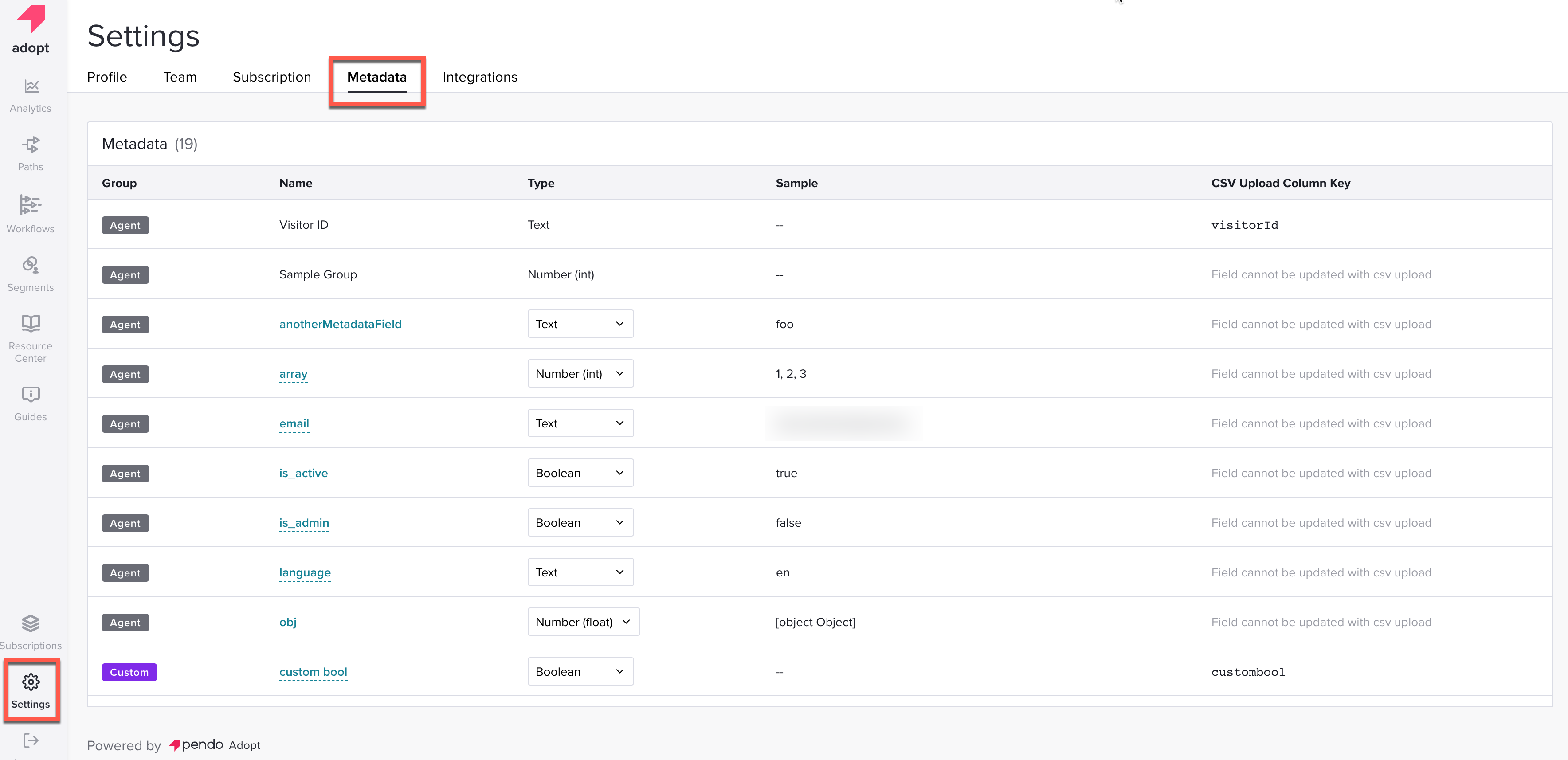 2. Scroll down to the "Add Custom Field" row. Name the field (1) and define its type (2).

For more information on managing metadata in Adopt, click here.