Overview
When an application within Adopt is disabled, Adopt will stop sending and receiving data from that particular application. Guides, as well as Resource Centers, will also stop functioning. Users will no longer be able to build guides on your application after you've disabled it. If they still have access to other Adopt instances, they will no longer see your applications in the list.
Once an application is disabled, it can be reenabled and Guides and Analytics will once again resume.
Requirements
Disable Application
Go to Settings > Subscription.

Select the application you want to disable and click, "View App Details."

In the top right of the page, select "Disable" (1).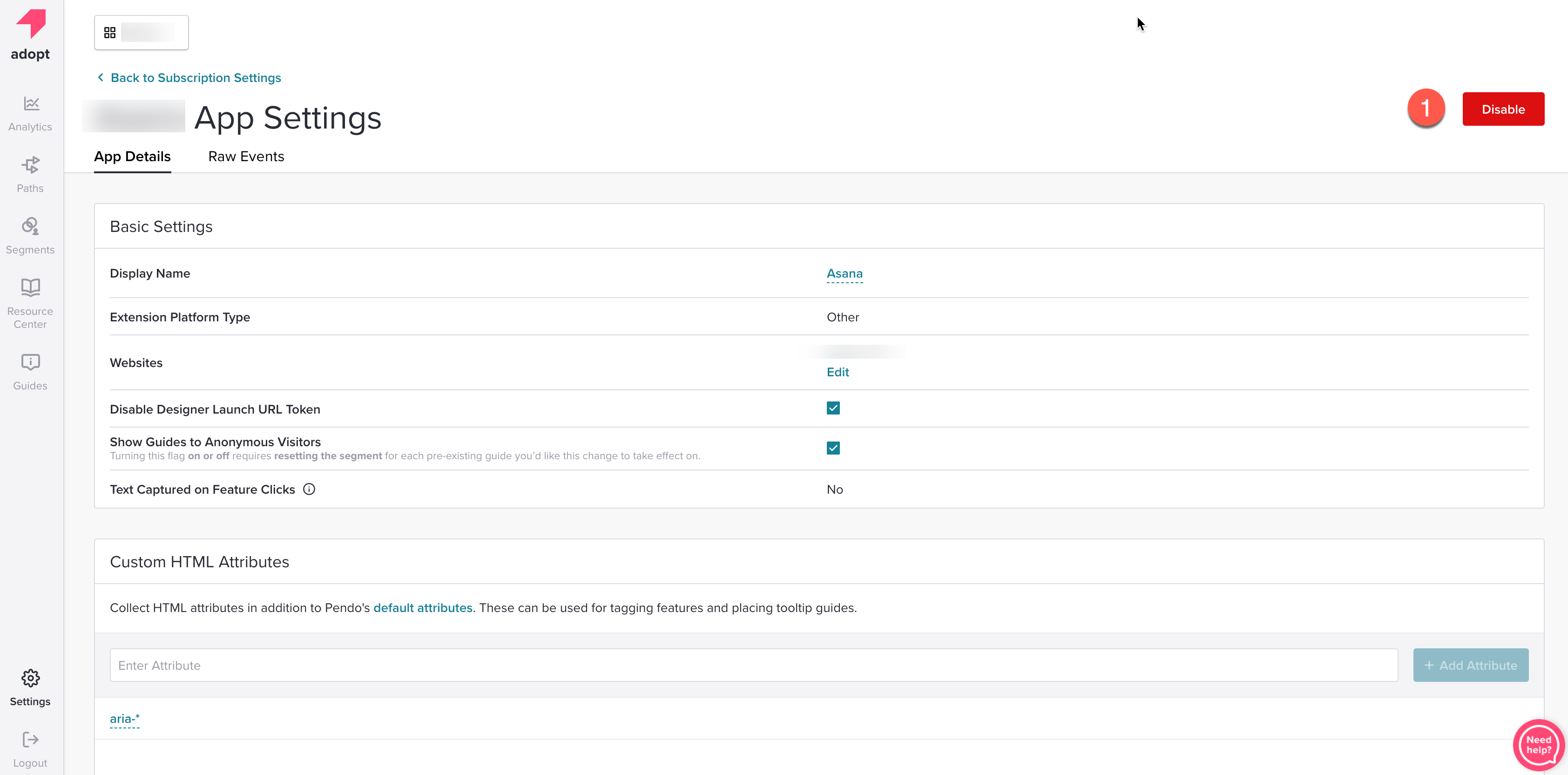 Testing If An App Is Disabled
When you access the Pendo Launcher in your Chrome browser, you will see various metadata fields underneath the "Trigger extension re-install" button. One of those fields is "isDisabled" (1).
This field will be marked True if the application is disabled and will be marked false if it's enabled. Once you disable an application, a warning message will appear letting you know its been disabled. As you navigate through Adopt, you will continue to see a warning message (2).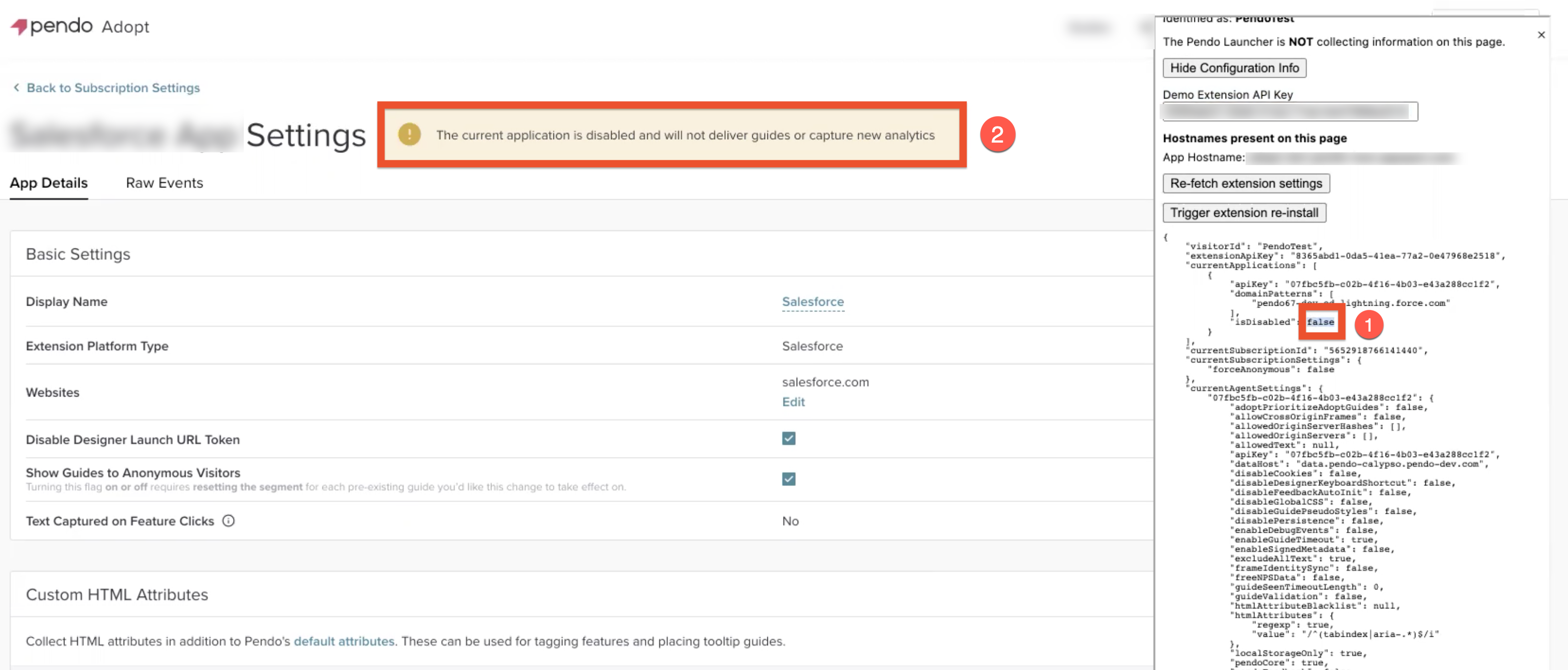 Frequently Asked Questions
What happens if I try to make a guide public, but the application is disabled?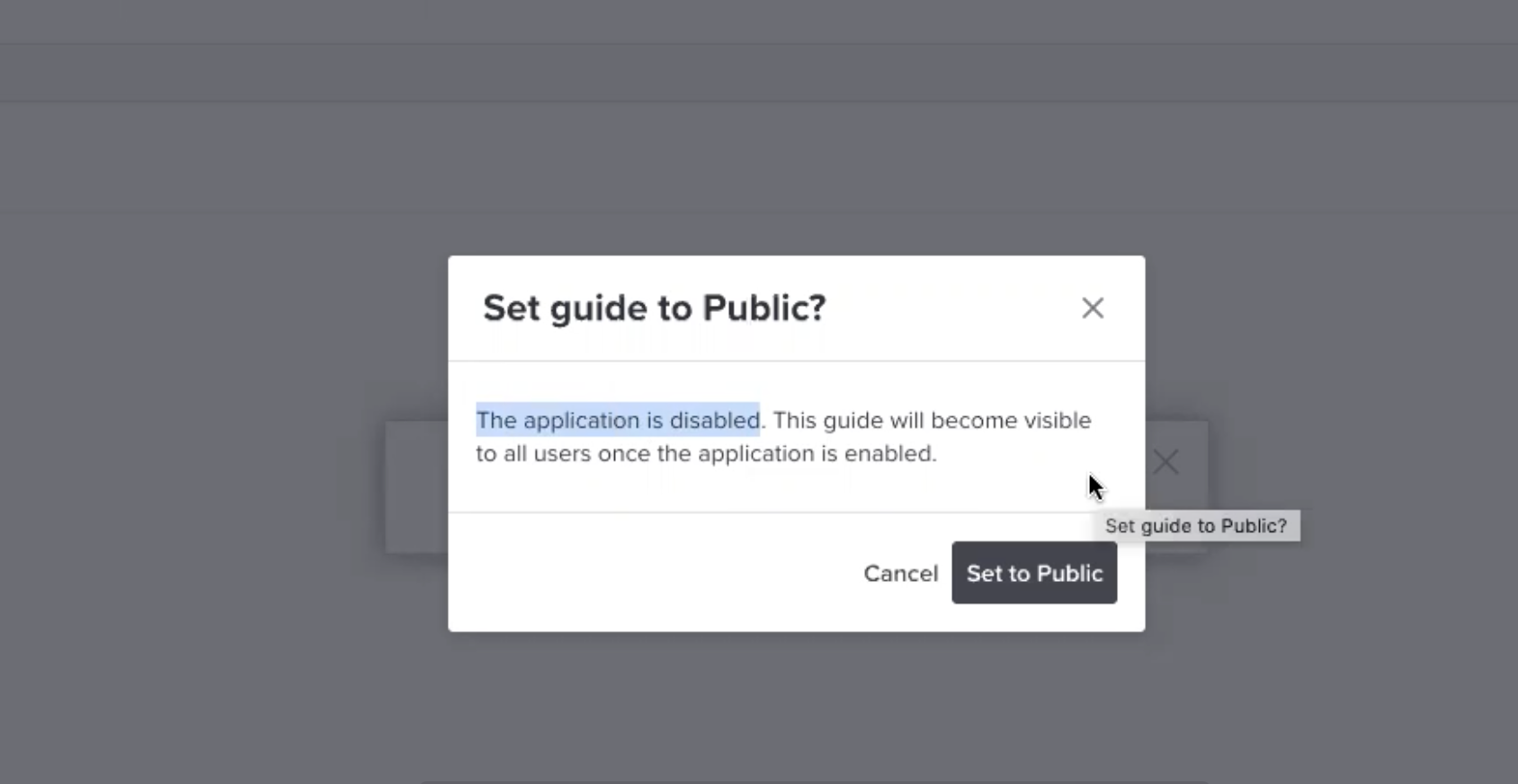 The guide will not appear on your application because the application has been disabled. Once the application is re-enabled, the guide will display. Until then, and as long as an application is disabled, the guide will be too.